Dentist Shelbyville, IL - Brown Dental Care LTD
At Brown Dental Care, we value our patient relationships, making it our priority to deliver gentle compassionate care that you deserve. We work hard to make you feel at ease by providing exceptional patient care in a relaxed, convenient atmosphere. We strive to develop lifelong relationships with our patients by combining the latest dental technology with a professional and compassionate staff. The result is a beautiful, healthy smile that lasts a lifetime.
We also believe that patients should have sufficient information to make educated decisions about their oral health, treatment options and choice of dentist. You'll find all of this important information on our website, including directions to our Shelbyville office, service descriptions, patient forms, patient education resources and more.
We are a full-service practice providing for all of your dental needs. Our services include:
Should you ever need additional information about our practice, we are always available to answer your questions. Let us care for your entire family! We look forward to meeting you.
Doctor/Practice Overview Richard Brown, DMD, FAGD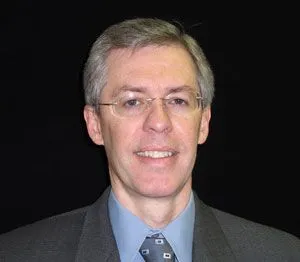 Dr. Brown began practicing in 1991.


SHELBYVILLE, IL, February 16, 2022, Richard D. Brown, DMD, FAGD, has been included in Marquis Who's Who. As in all Marquis Who's Who biographical volumes, individuals profiled are selected on the basis of current reference value. Factors such as position, noteworthy accomplishments, visibility, and prominence in a field are all taken into account during the selection process.
Dr. Brown benefits from the accumulated experience of more than three decades in the field of dentistry and has earned recognition as the owner of the eponymously named Brown Dental Care Ltd. In this capacity, he took particular interest in the disciplines of endodontics, orthodontics and cosmetic dentistry, through which he provides care on behalf of his patients as though they were members of his own family. Having become interested in dentistry during his time as a Boy Scout, he initially embarked upon his career as an associate of Dr. Robert Heckler in 1991, under whom he worked until 2008. During this time, Dr. Brown was grateful to develop not only the skills needed to provide excellent care for his patients, but to operate a private practice in his own right.
In addition to his primary career endeavors, Dr. Brown has maintained affiliation with such relevant organizations as the International Association for Orthodontics and the American Dental Association. Likewise, he is a fellow of the Academy of General Dentistry. To commemorate his accomplishments in the field, Dr. Brown has been bestowed with numerous accolades, including Outstanding Achievement Awards from both the International College of Dentists and the Academy of Operative Dentistry.
Also dedicated to his community, Dr. Brown regularly contributes his time and resources to various local organizations. Among them, he served as the secretary and is currently vice president of the Shelby County Board of I lealth and the chairman of the Shelby County Airport Board. Additional roles of leadership to his credit include his past positions as the secretary and president of his local chapter of Kiwanis International and has served as a state delegate, secretary and president of the Shelby County chapter of the American Cancer Society. Dr. Brown is an Eagle Scout and remains active as a merit badge counselor and troop committee member for the Boy Scouts of America. lie also holds a private pilot license with high performance and complex aircraft endorsements, as well as a scuba certification from the Professional Association of Diving Instructors.
Dr. Brown's performance in the field was largely born of his academic journey, which began at Southern Illinois University Edwardsville. After graduating with a Bachelor of Arts in chemistry, he attended the School of Dental Medicine at Southern Illinois University, from which he earned a Doctor of Medicine in Dentistry.
Our goal is to provide each and every patient with the very best dental care in the most supportive and nurturing manner possible. For starters, our office has a small, friendly atmosphere that will immediately put you at ease. Our professional staff will then help you feel welcome and comfortable as we strive to provide the highest standard of personalized dental care in the most gentle and efficient way possible.
We want you to enjoy a happy, beautiful smile your entire life. And we'd like to see that smile while you're still in our office. To schedule your appointment, call us today: (217) 774-4221.